Jardí Botànic – This small university-affiliated garden has a reasonable admission fee of 3€ and surprised us with its number of specimens and blessedly shady interior. Palm trees, massive oaks, lots of flowers, a koi pond, several specialty greenhouses and an especially memorable cacti collection.
Jardi de Montfort – Google Maps had the wrong entrance listed so we wound up walking around the exterior of the park first but once we got inside – wow! This small, classical garden boasts several statues, a vine covered pergola (perfect for enjoying lunch) and several stone paths through ornamental plantings. A beautiful (and free!) garden worth a visit.
Jardins del Real – A large park with a rose garden, museums and playgrounds in central Valencia.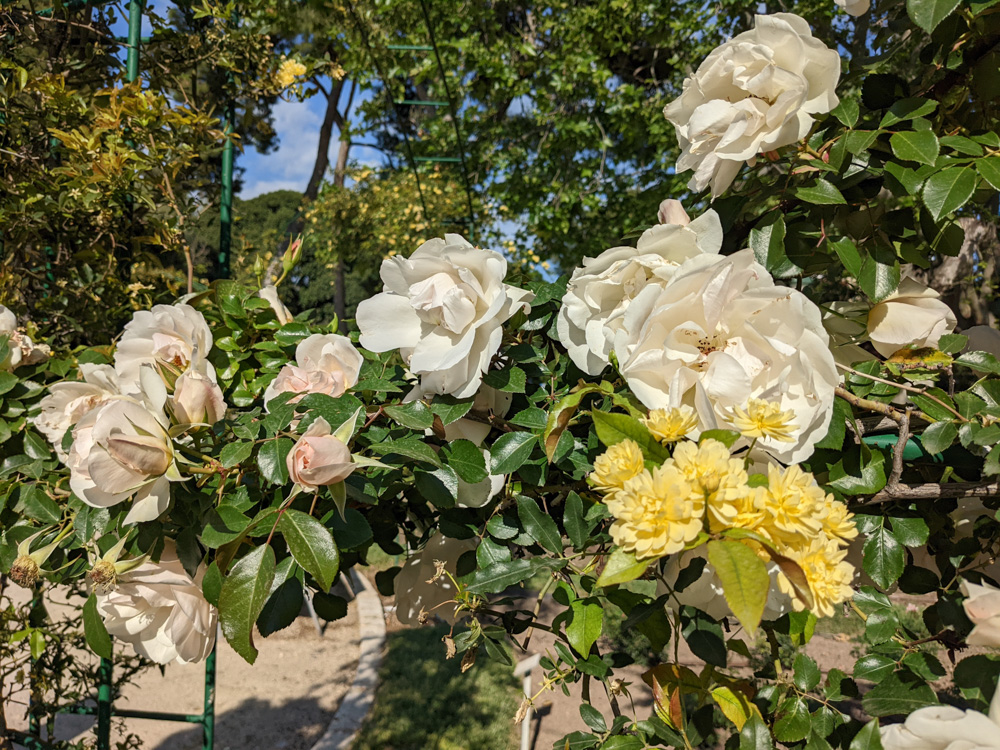 Jardí del Túria – This massive park used to be a riverbed. It now boasts 7 kilometers of biking and walking paths and winds under multiple scenic bridges, including the Bridge of Flowers (below), on it's terminus at the City of Arts and Sciences.